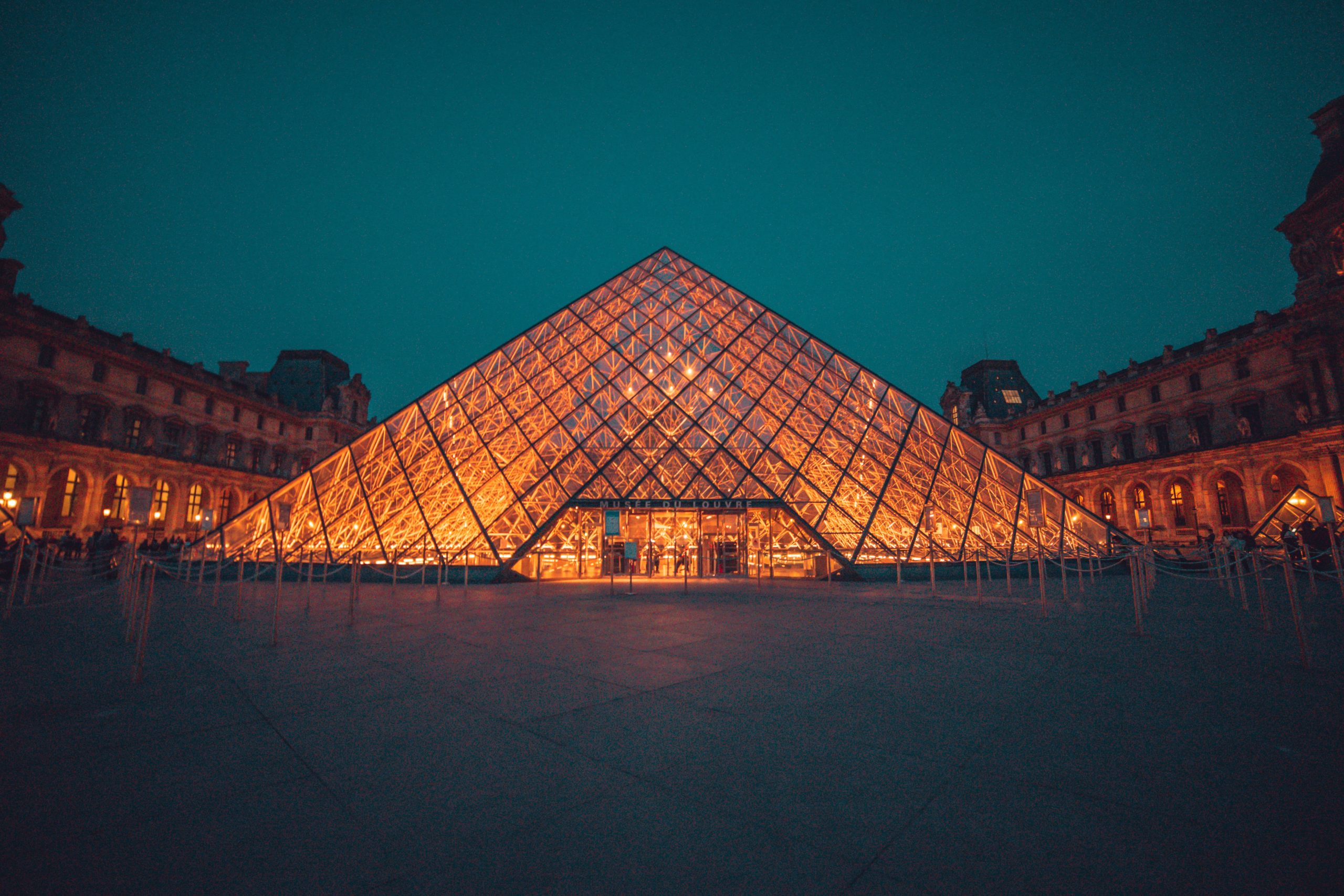 Take the Louvre virtual tour
Oh, the celebrated Louvre! If you have ever tried going to see the Mona Liza, you probably know that it can be difficult even to catch a glimpse of her. An enormous amount of tourists crowds around this Da Vinci's masterpiece. What about taking the Louvre virtual tour?
Now you don't need to queue and get elbowed in the crowd. You can 'walk' in the Louvre from the comfort of your own house, or sofa for that matter.
In fact, it's a VR experience. In collaboration with HTC VIVE Arts, the Louvre offered the museum's first taste of virtual reality as part of this groundbreaking display. This brought to life the tale of the Mona Lisa, Da Vinci's most renowned masterpiece.
There are are also other activities, such as Youtubers at the Louvre telling you the story from behind the scenes. Or One Minute at the Museum – an educational cartoon that tells you about the works in clear and concise way. Take a closer look at the artworks and, of course, the 800 years of history, all on your screen.
On the first anniversary of the incarceration of Louis XVI, the iconic museum was first opened to the public in 1793. Today, it's just as magnificent as it was when it first opened. It's actually even  more  impressive with the topped up collections added modern architectural design.     
With 60,500 square meters of floor space and about 35,000 paintings, sculptures, and other objects, the Louvre is enormous. But with nearly 10 million tourists a year, making it the most visited museum in the country, it's not easy to find room for reflection and quiet observation.
Head to the Louvre website where you can take detailed virtual tours and explore the museum's archives.
If you are looking for some more amazing virtual tours check out The Met virtual tour.
The Met Virtual Tour | New York