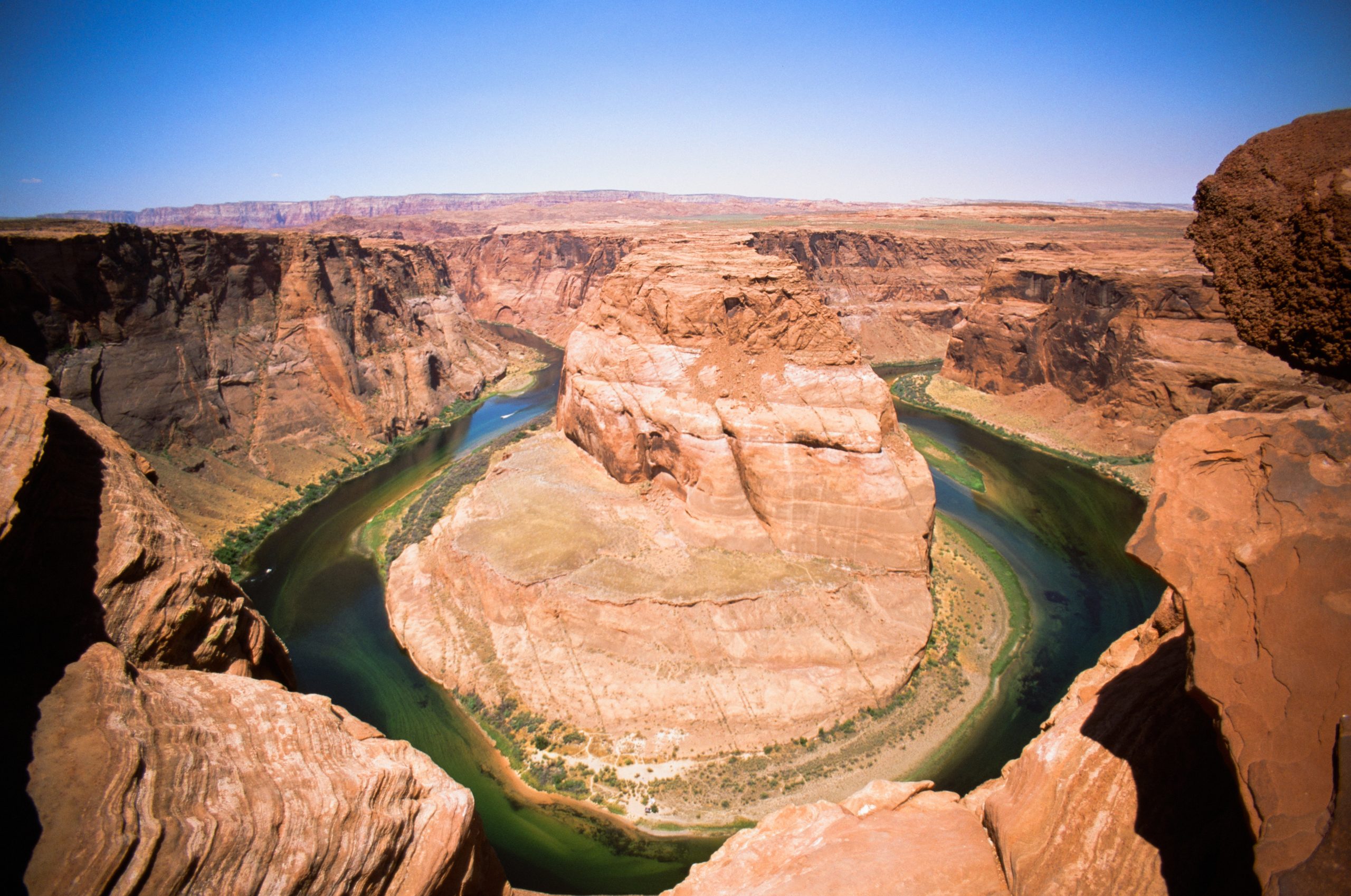 The Great Canyon: the beautiful place of extremes
The Great Canyon virtual tour has some incredible viewpoints, namely Mather Point, Yavapai Observation Station and architect Mary Colter's Lookout Studio and her Desert View Watchtower.
A popular spot, Lipan Point, offers wide views of the canyon and Colorado River. If you happen to be there at sunrise and sunset, well, you're in for a treat. It's incredibly beautiful.
Some interesting facts about The Great Canyon
It has long been thought that around 6 million years ago, the Colorado River started carving the Grand Canyon. But a 2012 report included a complete shocker. It indicating that as far back as 70 million years, this shaping could have begun. The Grand Canyon, as we know it today, originally began to appear 70 million years ago as a collection of smaller canyons. But the major portion of the canyon did not begin to take form until much more recently.
Sudden elevation fluctuations have an immense effect on temperature and precipitation. So based on where you are in the Grand Canyon, the conditions you are experiencing will differ dramatically. Bright Angel Ranger Station on the North Rim is the coldest, wettest weather station in the area. While the hottest (and one of the driest) is at Phantom Ranch, only 8 miles south.
Looks like the dinosaurs might have avoided the Grand Canyon. However, several other fossils have been discovered that show the area was frequented by other species. They vary from prehistoric aquatic fossils that date back 1.2 billion years to comparatively modern land animals that left their bones around 10,000 years ago in canyon caves.
The Colorado River created a particularly challenging ecosystem for fish prior to modern flood control initiatives. So having thick silt, experiencing regular flooding, and temperatures varying from intense heat in summer to sub-freezing in winter, didn't create the best place for them to thrive. As a consequence, the Grand Canyon is home to just eight fish types, six of which are located nowhere else expect in the Colorado River.
Ready for some more awesome places? Check out this Street Art virtual tour.
Street Art Virtual Tour – Explore Graffiti