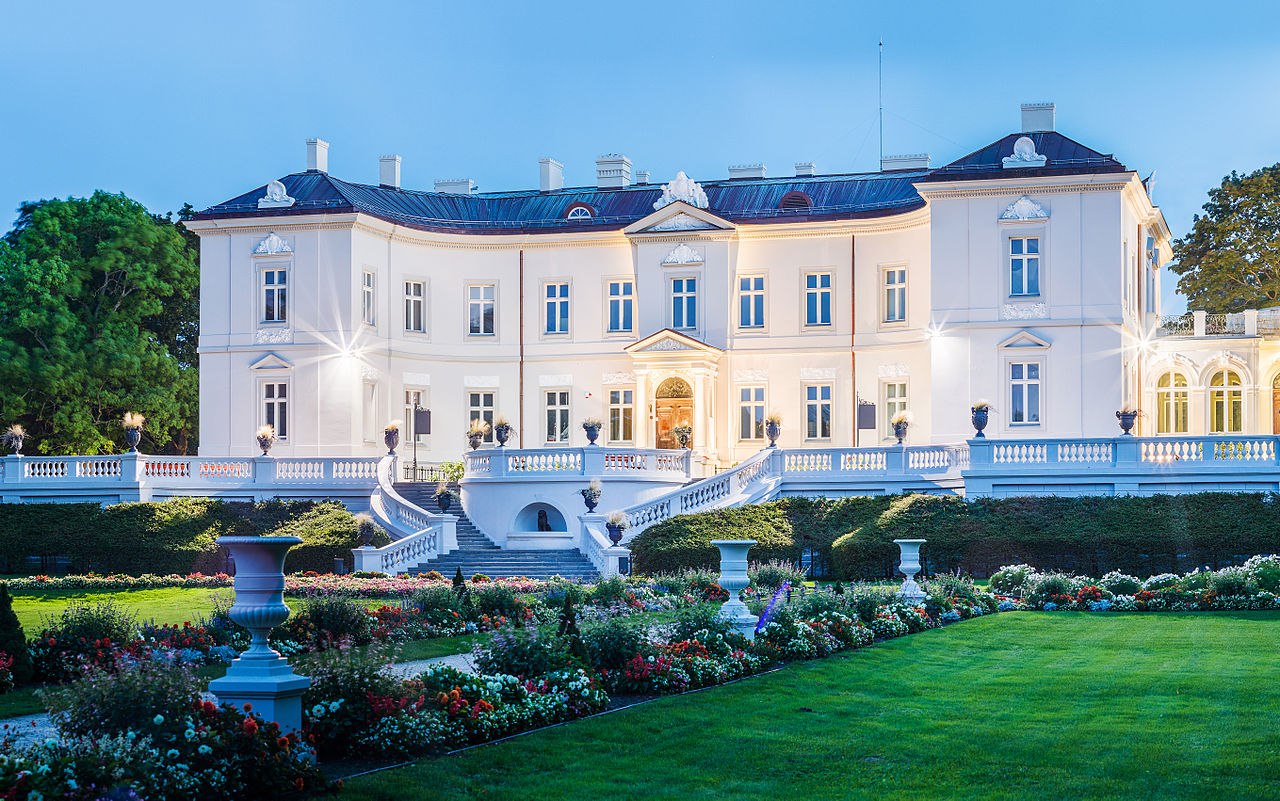 Palanga Amber Museum Virtual Tour
Check out at this Palanga Amber museum virtual tour, explore the palace with a guided tour. Initially, built for a young family by a German architect in the last years of the 19th century, the Tiškevičiai Palace was a very modern creation at the time. Now it has been converted into a museum.
LIMIS allow you to browse through a number of virtual exhibitions in Lithuanian museums and galleries. 
The Story of Palanga Amber Museum
The Amber Museum, part of the National Museum of Art of Lithuania, was built on 3 August 1963 on the former estate of Count Feliksas Tiškevičius. One of the most visited museums in the world is a museum housed in a majestic palace in the middle of Birute Park.
There are around 30 thousand displays in total in a museum housing one of the world's most abundant sets of amber inclusions and parts.
In the amber museum that was reopened this year you will get acquainted with the amber formation, trading paths, mining and refining.
With revised historical interiors detailing the life of the counts in this building, areas found on the ground floor of the palace charm tourists. Authentic spaces can be viewed and enjoyed by tourists involved in Palanga and the past of the Tiškevičiai family: the hall, the function hall, the Red Salon, the Grand Salon, the Countess Parlour, the Blue Salon, the Young Count Parlour, the Tiny Salon.
In these symbolic halls of the building, the surroundings of the house of the aristocrats are recreated, where art objects from the end of the 18th century to the beginning of the 19th century are exhibited from the interiors of noble manors from the collections of Counts Tiškevičiai, other Lithuanian noblemen and private collections held by the Lithuanian Art Museum. The author of the interior expositions is Romualdas Budrys.
On the first level, there is a rare amber showcase enriched with archaeological exhibits and a revamped inclusion set. Visitors can look at the brand new exhibition of amber morphology.
Next one up – the Pyramids of Giza.
The Pyramids of Giza Virtual Tour