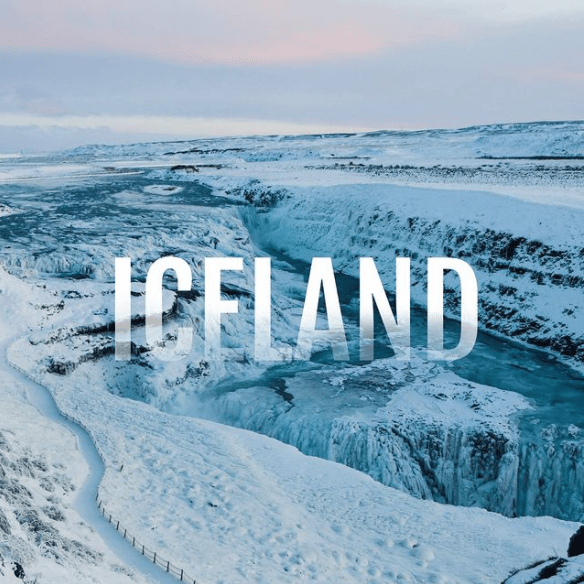 Looking for the best countries to travel in winter? We have chosen 6 best places to visit in the cold months. Read on!
#1 Norway 🇳🇴
The country has become one of the most attractive tourist destinations in the world.
This country is best explored on snowmobiles and deer, although more active transportation methods, such as cross-country skiing and snowshoes, are also popular.
One particularly snowy place is Tromsø, a small town located on the eastern side of Tromsøy Island. Tromsø is just one of many places in Norway that will make you rethink your fear of winter. There are other popular places, such as the Lofoten Islands and Bergen, which perfectly reflect winter in Norway.
#2 Switzerland 🇨🇭
Most people will be drawn to Switzerland in winter for the snow sports.
But you will discover the other side to winter culture in this beautiful country: the traditional fondue, made with local "alp cheese", served in old guesthouses, the shots of kirsch, the cherry brandy, to ward against the cold, the tobogganing on traditional wooden sleighs, the ancient Christmas and New Year's traditions.
#3 Iceland 🇮🇸
It makes sense that you would visit somewhere called Iceland in the colder months to get the full experience.
You can view the Northern Lights, for starters.
You can also visit natural attractions like Gullfoss waterfall, and the island's various hot springs and geysers, as well as go horse riding, whale watching.
You can find the Gullfoss waterfall in southwest Iceland. While beautiful in the summer, it's even more impressive when it partly freezes over in the wintertime. The waters turn vibrant shades of blue and turquoise, while the rocks gather ice and snow ⛄️
#4 Canada 🇨🇦
Canada is a beautiful and peaceful place to go to in winter. There are places like Whistler, which is a popular place for skiers.
It's one of our favourite countries to visit in winter.
#5 Russia 🇷🇺
Russia makes the perfect destination for a winter holiday. As it is a northern country, winter tourism is well developed and the country offers a wide range of winter sports, for example the ski-resorts of Sochi and Mount Elbrus – the highest mountain in Europe.
But some might be tempted to risk it just to enjoy the views of Lake Baikal. The word's deepest freshwater lake is certainly an attraction any time of year, but in the winter, the body of water becomes a 12,200-square-mile ice rink. Dog-sled and snowmobiling tours are on offer, as are ice diving and rafting in the areas where the water hasn't frozen over.
#6 Austria 🇦🇹
It is known that Austria is the home of Christmas. The beauty of Vienna is in the music and streets as they lay side by side with snow. There is also culture to enjoy, in the form of Christmas markets and other associated traditions, winter food like sweetly delicious Kaiserschmar.
Hallstatt, Austria is every bit as dreamy as it's made out to be. You can walk the whole town in less than 20 minutes, but every street and view is just as picturesque as the last 🏞🎊
This was our recommended list of countries to visit in winter. What about winter markets? Read about Christmas markets 2020 here.