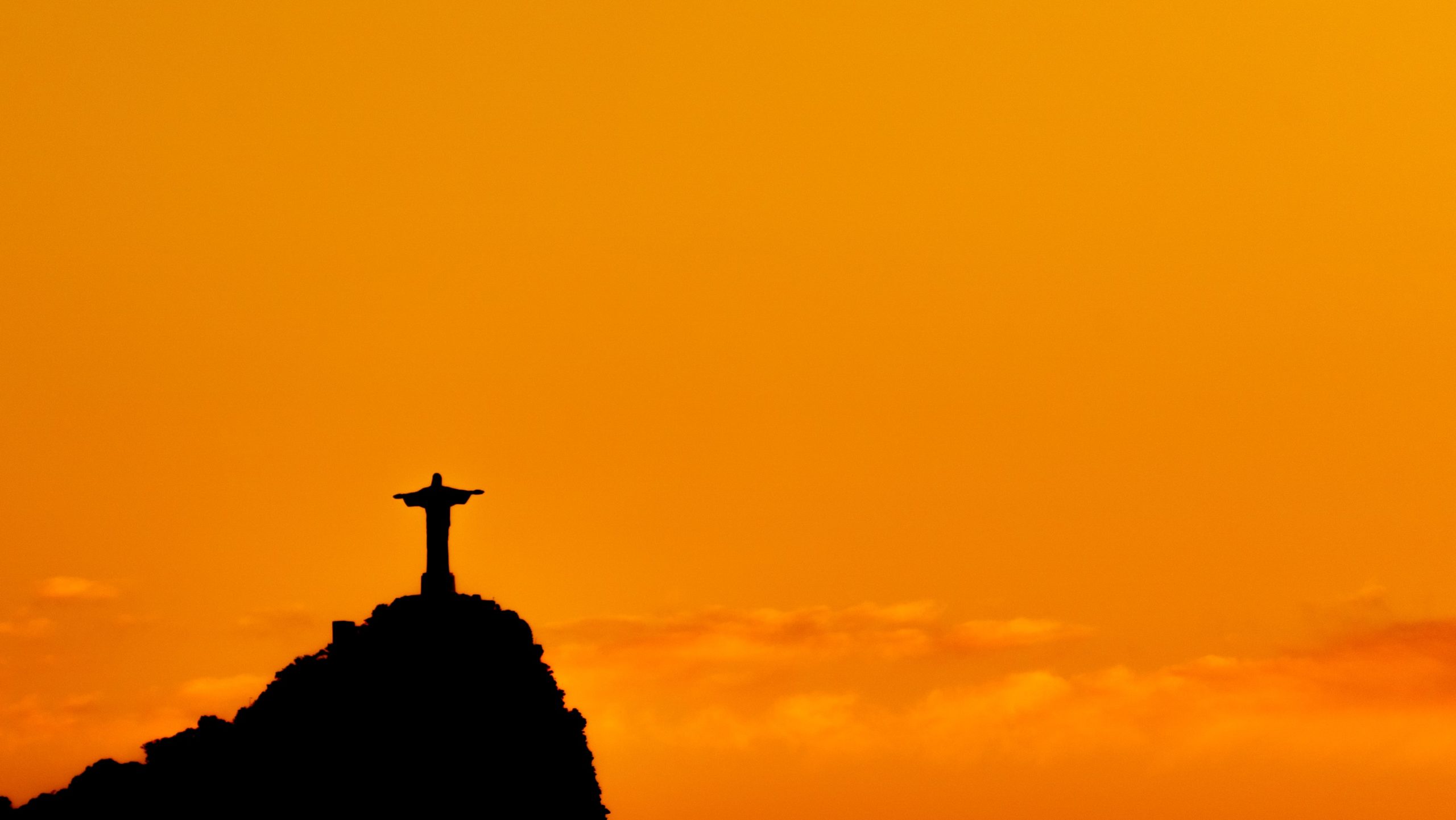 Christ the Redeemer 
If you want to take a virtual tour of Rio De Janeiro's iconic statue of look at the city below, wait no more. Because the views are truly amazing.
It is the world's largest art deco statue constructed in 1992 and is visible from all over Rio. Check out Google Arts and Culture for some great photos.
Look out across the city and see Ipanema and Copacabana beaches. Sugarloaf Mountain looks very small indeed if watching from the height of the statue.
Wondering what the statue looks like at different times of day in 360 degrees? Check out Air Piano. Make sure you turn the sound on, because there is some sentimental but lovely music in background! It really adds to the atmosphere.
Polish-French sculptor created the statute Paul Landowski and the face fashioned by Romanian sculptor Gheorghe Leonida. The engineers behind this gigantic work are Brazilian Heitor da Silva Costa, in collaboration with a Frenchman Albert Caquot. 
The Story of Christ the Redeemer in Rio
Walk around this magnificent work and see the city beneath you with Google Street View technology.
In the 1850s, when a local priest came up with the concept of placing a Christian monument on top of Mount Corcovado, the idea of constructing a huge statue of Jesus Christ in Rio first emerged. He had ostensibly asked Princess Isabel (the daughter of Emperor Pedro II and at the time Princess Regent of Brazil) to finance the initiative, but after a Declaration of the Republic was proclaimed in Brazil in 1889, the plan was scrapped-a pinnacle step as it split the church from the country's state.
It was not until after the First World War that the Roman Catholic archdiocese in Rio and a group of locals began to think about the Brazilian community's lack of religious faith, and it was hoped that by putting a huge statue of Jesus on top of a mountain in Rio, it would revolt against what they perceived in the nation as a increasing godlessness. They asked for the monument to be built on the summit of Mount Corcovado so that it would be accessible to Christianity from anywhere and anywhere in Rio, and thereby reflect a way of "reclaiming Rio" (which at the time was Brazil's capital city). 
Next tour to check out – The Mystery of Machu Picchu Virtual Tour.
Machu Picchu Virtual Tour | The mystery!